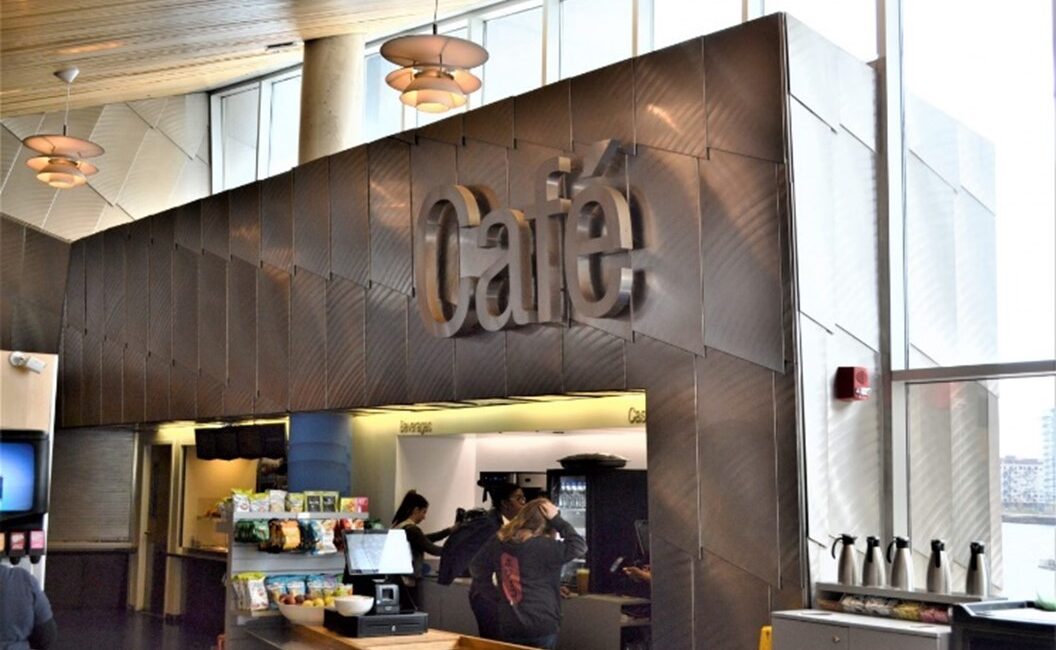 Contract Management for Food Service and Retail – Top 10 Benefits!
Generating earned income via restaurants/cafés, retail shops and private event rentals is sometimes operationally and financially challenging, but these activities provide an opportunity to further connect with guests and reinforce the message of the mission. If managed properly, offering amenity services such as a café and gift shop can be profitable, increase length of stay and enhance the visitor experience. Having an event rental program has the potential to provide a significant source of earned income and can also introduce new audiences to the organization.
There are two options for managing on-site food service and retail merchandise operations:
Self-Operation: Managing and handling tasks, projects, or processes internally within an organization, without involving external parties.
Contract Management: Overseeing agreements, negotiations, and obligations with external parties through contracts.
If your food service and/or retail program is currently self-operated and you have wondered about making the change to contract management, we have developed a list of 10 things to consider:
Staffing – The post-pandemic staffing crisis is real. Taking the time needed to recruit and find experienced staff can be an overwhelming task. When outsourcing food and retail operations, this task becomes the operator's responsibility. Many seasoned operators have departments dedicated to training and recruiting, ensuring their company always has staff on hand to serve their client base. In some cases, they even have other local accounts that allow them to have a larger, in-house staffing pool. In the case of a zoo or aquarium that self-operates, this responsibility falls directly with the organization.
Cost Reduction – Managing all retail operations and food and beverage services is a costly endeavor. The overhead for covering salaries, benefits, product costs, equipment, repair and replacement, marketing, etc., can be astronomical for self-operated programs. Moving to a contracted operation will remove most of these costs from the organization's budget and push them over to their operator.
Investment – In a self-operated scenario, any improvements to the facility are the responsibility of the organization. In a contract management relationship, it is typical that with a long-term contract (7-10 years) an operator will invest in a venue to help ensure its success. These investments are usually amortized on a straight-line basis over the term of the contract and subject to buy back protection. It is important to remember that the more categories offered (exclusive catering rights, café operation and retail merchandise), the greater the chance of a larger investment.
Lower Risk – Contract management offers zoos and aquariums the option to provide all of these services without assuming 100% of the risk. Operators who provide managed services are for-profit entities that are dedicated to finding the right balance between running a profitable operation and staying true to the organization.
Depth of Resources – Most large operators have multiple locations and valuable experience regarding best practices pertaining to all facets of the business. Whether it be equipment, staffing, training, technology, wayfinding, communications, inventory monitoring or visual merchandising, working with an entity whose core competency is managing food service and/or retail will ultimately be a benefit.
Sustainability/Food Waste – This is a mission-critical issue. It is imperative that zoos and aquariums have the most up to date information and equipment designed to reduce waste and ensure sustainable practices. Within the food service industry, this has become standard across the board. Self-operated institutions might not have access to what is being done across the country to support these initiatives.
Marketing Power – Operators can provide marketing support to a zoo or aquarium to help promote special events, the café and the gift shop. This takes the responsibility from the organization's in-house teams and makes it a shared task.
Growth Opportunity for Employees/Job Security – From an employee's perspective, having the chance to work for a large food service or retail management company means that they have the ability to receive training and move up within the company. In a self-operated model, there isn't always room for growth and development without leaving the institution.
Time – Working with a contractor should reduce the amount of time needed for the zoo or aquarium staff to be involved with the day-to-day operations of the gift shop or café.
Experience – This is key! Working with a company that has experience in managed services for food service and retail (not necessarily in zoo or aquarium only) and working within a mission-based organization is hugely beneficial. Afterall, this is their core-competency! From budgeting, to projections, to cost analysis and daily operations, having a partner who is seasoned will allow the programs to grow and flourish. Many self-operated programs get stuck in the weeds managing the challenges of day-to-day activities (such as staffing or equipment issues) and cannot be proactive in developing plans. Your staff can stay focused on enhancing the zoo or aquarium experience and your operator can manage the food service or retail business.
JGL helps zoos and aquariums across the country assess whether self-operation or contract management is the best structure for them. Every organization is different and has a unique set of goals and priorities. JGL takes a wholistic approach when guiding an organization through making this decision; it has the potential to impact the staff, institutional finances, and the future direction of the organization.
Reach out to JGL for more information about how we can help your zoo or aquarium maximize earned income opportunities!
Please follow and like us: