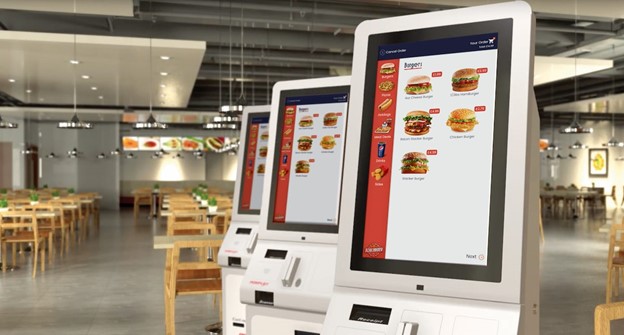 Is Your Food Service Program Stuck in the Past?
Happy New Year! People are coming back to the office on a more regular basis and things are starting to feel more like 2019 again… thank goodness! Now the question is, how do you keep things fresh and interesting so that boredom doesn't settle in?
Here are 6 tips to ensure your corporate dining program is staying ahead of the curve:
ROTATION – Be sure your program includes rotating pop-up concepts that represent local, popular restaurants. This allows employees to conveniently enjoy their favorite local spot without having to leave the office. Creating a variety of offerings is crucial to ensuring consistent engagement.

ASKING A QUESTION – Find creative ways to encourage employees to become more invested in the food service program. For example, if you are considering a new coffee brand, offer a taste test that concludes with a vote, or ask guests to submit their favorite family recipe to be featured at a weekly Chef's Table station.

TECH MATTERS – Order ahead, self-checkout and App-based platforms are a must. Even if you find that people are more inclined to make purchases the old-fashioned way, technology speaks volumes about the level of program your organization has. Additionally, having a technology program in place allows for faster and more efficient communication to support marketing initiatives.

WELL, WELL, WELLNESS – In this day and age, not only are people concerned about the spreading of germs, but we are very focused on overall health! What kinds of foods can help build a strong immune system? Having a registered dietician available to answer questions and help develop programs that are relevant to wellness is more important than ever.

TRANSPARENCY – From responsible food sourcing to allergen sensitivity, to carbon emissions, a food story is vitally important. The how, when, where and why need to be communicated.

USE YOUR DATA – You have access to all the information you need to understand exactly what 'your people' want. Review your sales data, participation rates, marketing campaigns and top sellers to develop an analysis of what excites people and gets them to walk through the door.

Whether you self-operate your food service operation or work with a management company, JGL can make recommendations to energize your food service program. In many ways, we are excited for the world to feel like 2019 again, but your food service program shouldn't be stuck in the past.
Please follow and like us: